The gadgetization of agriculture: Future frontiers of AgTech
Full details
Authors & editors
Publisher
Milling & Grain
Year of publication
2021
Languages
Medium
Digital
Edition
1
Topics

Energy & power > Development of technology
Economics & commerce > Computers and AI


Scope & content
By Raghavan Sampathkumar

When information technology meets agriculture, no day passes without newer applications, which once remained in the world of fantasy being discovered. Thus the "AgTech" space has become a hotbed for several technological innovations including high-tech precision farming, geospatial technologies, artificial intelligence, Big Data, IoT, drones, advanced gene editing techniques, and cloud computing. Globally, the AgTech sector is buzzing with huge investments aimed at nurturing greener and sustainable (environmentally and financially) business ideas.

It is evident from the growing investments in various food and agriculture technology start-ups globally, which nearly doubled from 2019 to a whopping US$22.3 billion in 2020. According to Agrifood Tech Investment Review 2020 by Finistere Ventures, a third (33%) of the total funds raised went to companies operating in the food, feed, and fuel sectors. Around 29 percent was garnered by companies in the crop protection and production and 27 percent was secured by companies in the food chain logistics sectors.

Players working on the digital applications in agri-food tech space were able to raise nine percent while two percent went to fund companies innovating in the animal health and nutrition industry. Other sub-sectors of interest include indoor farming, alternative proteins and plant-based meat... Read more.

Pictures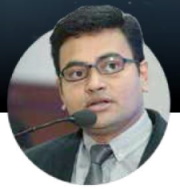 File attachments