Milling journals of the past. JB Whitworth's new Victoria Roller Flour Mills at West Wellingborough Northamptonshire (Robinson System)
Full details
Authors & editors
Publisher
Milling & Grain
Year of publication
2019
Languages
Medium
Digital
Edition
1
Topics
Scope & content
An article in The Miller of November 7th, 1887 celebrates the erection of JB Whitworth's new roller mill following a disastrous fire two years earlier. The name Whitworth had for three generations been associated with the Turvey mills of Bedford where Mr Whitworth "was conspicuous for the success and enterprise he displayed in conducting his business and his readiness to adopt any new machinery which he saw would improve the quality of the flour manufactured in his mills".

Unfortunately, on the night of Friday 13th November 1885 the flour mills at Turvey were totally destroyed (The Miller 1885, vol 11, p 718).

The mill was at work at the time and the fire discovered at 19:45pm by a miller in what was termed the old water mill. Becoming aware of the smell of fire, he called for help from the adjoining building, known as the new roller mill.

A second miller promptly appeared, and the two men proceeded to the wheat cleaning department, which was located on the first floor of the old mill. Here everything was alright but looking to the upper floor they found the roof was ablaze.... Read more.


Pictures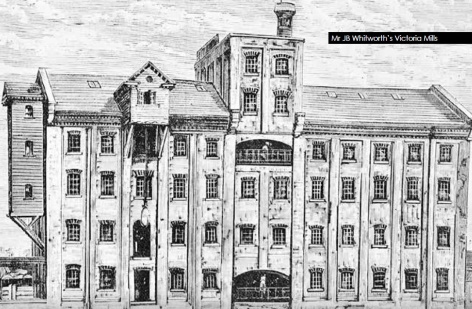 File attachments