Visiting Satake Europe with the North of England Flour Millers Association
Full details
Authors & editors
Publisher
Milling & Grain
Year of publication
2020
Languages
Medium
Digital
Edition
1
Topics

People and communities > Mill organisations
Economics & commerce > Specific companies


Scope & content
By Rebecca Sherratt, Features Editor, Milling and Grain

As the leading organisation to represent millers in the North of England, the North of England Flour Millers Association are an integral part of the UK milling industry and also part of the National Association of British and Irish Millers (nabim).

During the visit to the Satake facility the millers association also held their 63rd annual meeting to discuss various updates such as electing their new chairman, the recent nabim awards, their financial report and future programme of events. The North of England Flour Millers Association meet four times annually, as well as for the occasional social event.

In the meeting, hot topics of discussion also included the fact that UK exports of flour hit an all-time high

In 2018. The upcoming looming news of Brexit also entered discussion, as the association debated whether possible imposed tariffs, should a no-deal Brexit occur could possibly have negative consequences for millers throughout the UK.

One topic that especially intrigued me was the association's dedication to engaging younger audiences into this rewarding, but often ill-advertised industry. The North of England Flour Millers Association's Nick Hinton also presented on the associations upcoming plans to offer younger people the opportunity to join the industry with a five-year PR opportunity.

Described as a communications project, the scheme enables younger generations to enhance their milling profile, truly understand and get ands-on experience with the industry, as well as gain essential experience for future jobs within the sector…. Read more.

Pictures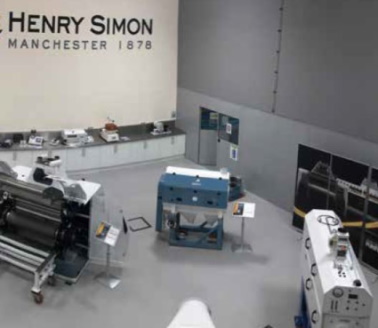 File attachments