Milling journals of the past. Joseph, Edgar and Arthur Appleby; Lancashire Millers
Full details
Authors & editors
Publisher
Milling & Grain
Year of publication
2020
Languages
Medium
Digital
Edition
1
Topics
Scope & content
Now largely exiled from Lancashire, as well as a retired miller, my attention was drawn to a couple of articles from early issues of Milling that highlighted a family of fellow Lancastrians who had a lasting impact. The items from September 23rd 1892 and May 20th 1893 were followed up by another dated June 5th 1893. I found the latter in The Miller, the other veteran magazine for British millers, which lasted for 100 years but did not have a white knight to rescue it and make it fit for the 21st century.

The impressive Appleby family of Lancashire millers goes back to 1841 when Joseph Appleby settled at Enfield Mills. A 2009 Heritage Assessment for British Waterways describe the mill
in Clayton-le-Moors, two miles north of Accrington, as steam powered, built in 1827-1828, extended in the 1872 and demolished in 1968. Milling ceased in 1920 and it became part of the Enfield Soap Works in 1922 prior to its demolition.... Read more.
Pictures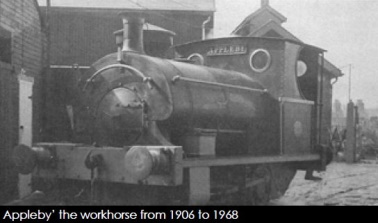 File attachments