A tale of two mills
Full details
Authors & editors
Publisher
Milling & Grain
Year of publication
2020
Languages
Medium
Digital
Edition
1
Topics
Scope & content
By Vaughn Entwistle, Managing Editor, Milling and Grain

I recently interviewed millers and bakers at a wide variety of locations across the UK to find out how they were coping with keeping their vital businesses running during a pandemic. The two milling companies Carr's mills, Fife, Scotland and Wessex mill, Wantage, Oxfordshire, are widely separated by geography, and by size and capacity. In fact, Carr's mills operates three mills: the Hutchison mill in Kirkaldy, Scotland, The Silloth mill in Cumbria, and the Malden mill in Essex, England. The Hutchison mill is the largest and most technically advanced mill in the UK. By contrast, the Wessex mill in Wantage, Oxfordshire represents the opposite end of the spectrum in terms of size, but it shares many of the same issues when dealing with the fallout from the COVID-19 pandemic.

The Carr's Crisis Fund

Dr Angus Turnbull, an Intensive Care Trainee at Victoria Hospital in Kirkcaldy initially contacted Carr's Flour, asking if they could help. This provided the impetus to set up a centrally managed Carr's Crisis Fund to help provide local support for each of the three mills.

"With the help of Dr Angus Turnbull, Carr's purchased camp beds for the medical and nursing staff to use during busy night shifts," Parker said. "They have been shared with three hospitals, across the NHS Lothian Trust—distributed between St John's Hospital, The Western General and The Royal Infirmary"…. Read more.

Pictures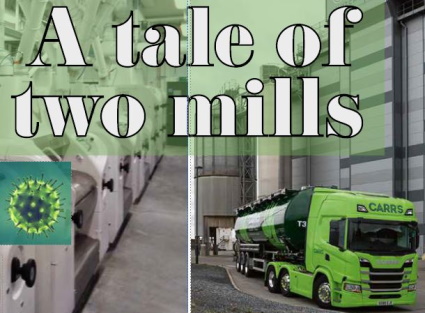 File attachments