An advanced, modernised rice mill in Nigeria
Full details
Authors & editors
Publisher
Milling & Grain
Year of publication
2021
Languages
Medium
Digital
Edition
1
Topics
Scope & content
By Phil Reader, West Africa Sales Manager, Satake Europe Ltd

When Muhammadu Buhari became president in 2015, he pledged to help Nigeria become self-sufficient in rice within five years, a huge challenge for a country with the largest population in Africa, and one faced with a lack of investment in farming, irrigation, and rice processing over many years.

At the same time as banning the importation of rice, the Federal Government made available through the Central Bank of Nigeria, approximately 40 billion naira (US$110 million) of loans to encourage small holder farmers and companies to invest in rice farming and processing, whist also encouraging the development and modernisation of rice mills.


Without doubt that initiative has encouraged Nigerian farmers to invest and boost production. Actual figures for paddy output vary depending upon the different bodies of research, but every indication is that within the last two years there has been a 15 – 20 percent increase in growing paddy, and the target of eight million tonnes to make the country self-sufficient in rice remains on course... Read more.
Pictures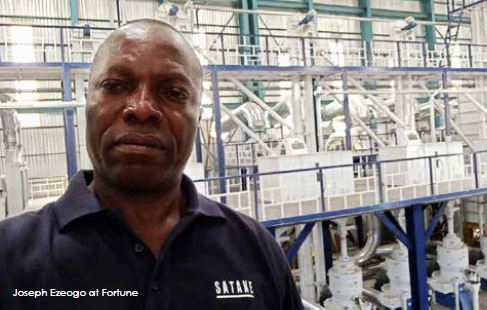 File attachments