The Rex Wailes Collection. Hallam Ashley and Roller Mills
Full details
Authors & editors
Publisher
Milling & Grain
Year of publication
2021
Languages
Medium
Digital
Edition
1
Topics
Scope & content
In previous articles in Milling and Grain magazine, I have mentioned Rex's productive working relationship with the important mill artists Karl Wood, Thomas Hennell and Vincent Lines. Over more than half a century he also built strong, mutually beneficial partnerships with several significant photographers, influencing their work and ensuring an unparalleled record of the decline of traditional mills.

Early photography of mills, fueled by the Victorian and Edwardian appetite for postcards, concentrated on landscape-style images of mill exteriors, the more romantic the better.

This was to change when mill expert Rex Wailes met freelance photographer Hallam Ashley… Read more.

Pictures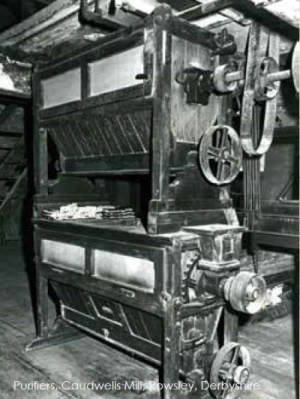 File attachments