Covid-19, New Zealand flour industry endures Covid-19
Full details
Authors & editors
Publisher
Milling & Grain
Year of publication
2020
Languages
Medium
Digital
Edition
1
Topics

Economics & commerce > Feeding the World
Contemporary news > 2020


Scope & content
Over 200 countries and territories around the world are affected by COVID-19. While all are fighting the virus, each country is faced with its own unique challenges.

New Zealand, an island nation of just five million people with thousands of kilometres of ocean isolating us from the nearest neighbouring countries has the fortunate opportunity to not only 'flatten the curve' but to potentially 'squash out' COVID-19 entirely.

With the assistance from Paul Fahy, Technical and Project Manager of Champion Flour Milling Ltd and Chairman of New Zealand Flour Millers Association (NZFMA), this article explores the steps taken as a nation to relieve lockdown conditions safely (on April 27th, 2020) so the country can begin to relax restrictions, as well as outlining an inspiring story of how a domestic flour industry has managed to keep consumers supplied with that essential ingredient, flour.
Pictures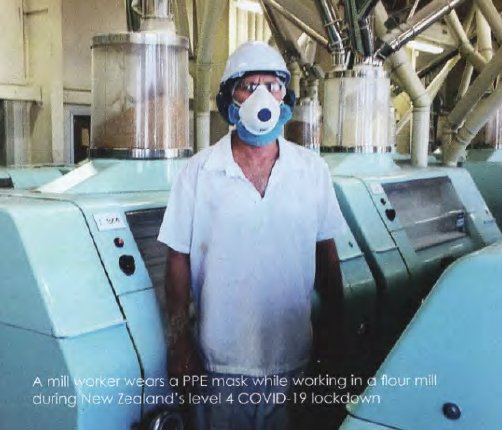 File attachments