Have you always wanted to work at the Mills Archive?
Or are you interested in history and/or renewable energy, just not sure you have the right qualifications to work with us?
We're offering two part-time 30-day paid internships over the coming year (our first starts in December 2023 / January 2024) and welcome applications from all.
Our interns will be asked to interpret records and produce materials on renewable energy relating to our new project: Reading EmPOWERed. Your work will support our provision for local communities, underlining stories of past and present individuals and organisations.
Responsibilities:
The role will give you the responsibilities below. In addition we expect you to express your own views on topics you come across that excite, irritate or even annoy you. If it is important to you, it is important to us. Perhaps together we can break down a few more barriers.
Research and writing
Research parts of the history of milling, windpower and waterpower – including local history – using the Trust's resources as well as those of other groups e.g. Royal Berkshire Office.

Write up research into informative and engaging text tailored towards particular audiences.

Content will be included on our website as a digital exhibition (with the possibility that some materials may be printed).
Collaboration
Work with the Information & Engagement Manager and volunteers, help pull together written contributions from volunteers into a coherent set of webpages.
Publicity
Help update the public on the project and promote the work being done, by writing content for blogs, e-newsletters and social media, about your work.

Community campaigning – help spread the word about the project e.g. through social media posts or the production and circulation of flyers.
Person Specification
Essential:
Have gained good grades at minimum NVQ 3 courses e.g. A Levels, BTEC, Advanced Diploma Qualification, Foundation Degree, Bachelors Degree. This role requires a very good writing ability so you will need to be sure you can demonstrate this.

Very good standard of written English and very good communication skills.

Ability to work well with a team as well as showing initiative and self-motivation.

Excellent recording and time-keeping skills for reporting to our funding body.

An interest in history.

Good organisational skills and ability to work methodically and ask for help when needed.

Very good IT skills and comfort in using standard Office applications

An awareness of the importance of education and engaging people in history in an accessible and inclusive way.
*People of all ages and stages will be considered – we are keen to attract applicants from communities that represent the wide range of backgrounds and experiences of local Reading and modern Britain.*
N.B. Closing date for applications is November 30th 2023.
For more information, refer to our job description: Intern-ReadingEmPOWERed
Email your CV and a brief description of why you think you'd be a good fit for the role to rachel.riddell@millsarchive.org.
This role is funded by the National Lottery Heritage Fund, with thanks to National Lottery players.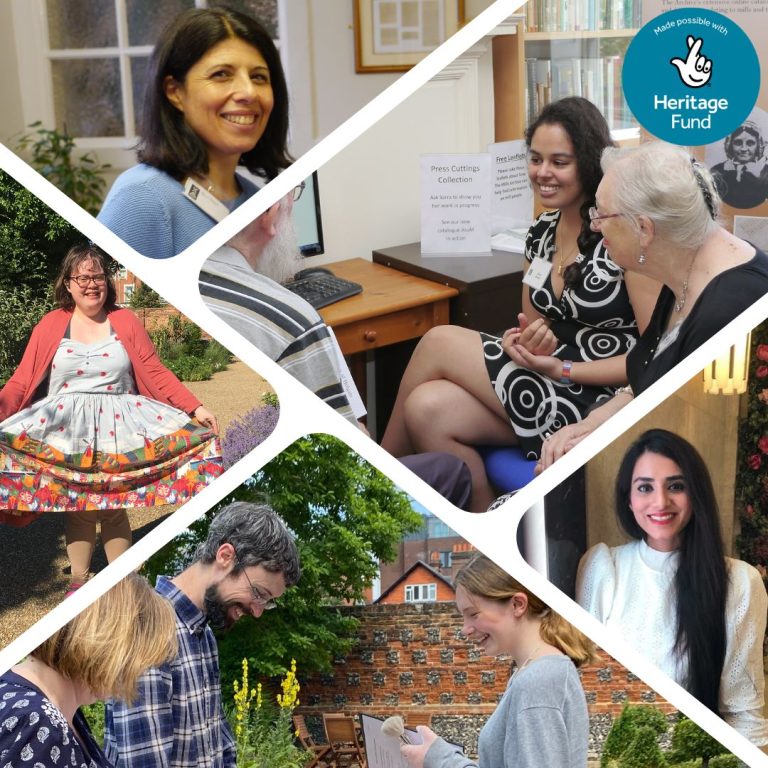 Some of our current and previous volunteers, interns and staff