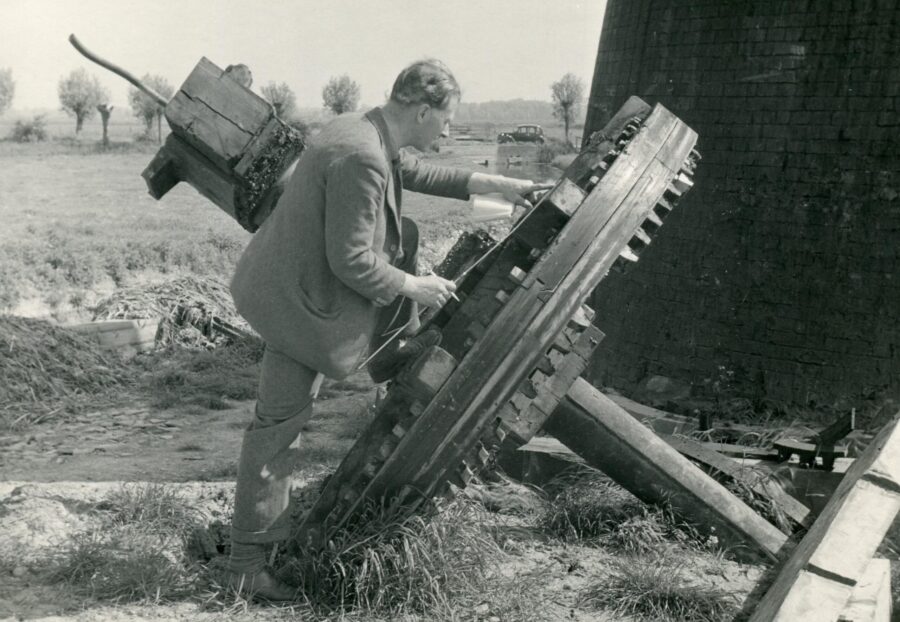 Your support can keep our doors open in Watlington House, Reading, so we can preserve the lineages and legacies of collectors. Everyone should be able to view the tapestry of milling heritage woven by these pioneers.
The diverse men and women who have bequeathed collections to us began by carefully carding and combing their life's work. Individuals, including Rex Wailes, a pioneering figure in the UK's windmill repair movement, spun the threads of their lineages and legacies. We continue to learn from and enjoy these, manifested in their extensive collections.
Our library in 2004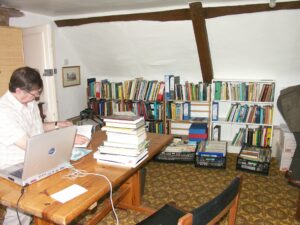 Starting with four foundation collections, we now care for nearly 300. We have had to expand rapidly — a far cry from our beginnings in Watlington House's attic.
To the collectors' family and friends, we also owe a tremendous debt. Their contributions range from delivering priceless collections to remaining steadfast Friends of The Archive. Others have kept the interest in milling alive by delving into their family lines, community and culture.
Our library now
Warp and weft
Despite the rise of the internet and social media, friends and family, have felt increasingly distant.
In the era of COVID-19, we needed the strength derived from our communities. Looking to collectors, millers and millwrights, we find this resilience. They overcame adversity because society trusted them to make essential products or preserve the legacy of the trade. Now The Archive has been entrusted to uphold the lessons of family, shared community and endurance within their collections.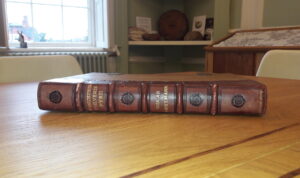 Monumenta Pulveris Pyrii…
To do this, we must preserve the traces of the connections, interests and minds of these men and women. One of the stunning books in our Special Collections is the beautifully illustrated history of gunpowder production, Monumenta Pulveris Pyrii.
It underscores the fascination that the researchers, Alan and Glenys Crocker, developed for gunpowder mills. Preserving their interests infuses the colour into the tapestry, which is revealed in our library. The threads made by figures like Alan Stoyel MBE, a founding trustee of The Archive, form the warp; the connections they made, the weft.
…and the invention of gunpowder according to the artist, Johannes Stradanus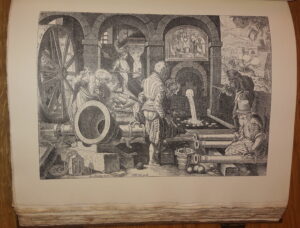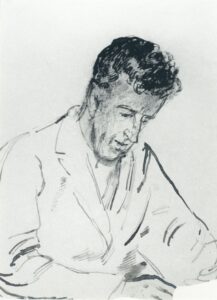 A portrait of Thomas Hennell by Vincent Lines
Alan, who knew Rex and his family, authored a book on the windmill drawings by the artist, Thomas Hennell — himself a good friend of Rex and the illustrator of his papers. The disappearance of Hennell in the Second World War meant his friend and fellow artist, Vincent Lines, took his place to illustrate Rex's The English Windmill.
This narrow insight into their relationships does not do justice to the innumerable interlocking fibres of the milling community. We can continue to preserve this tapestry on our shelves.
Preserving their tapestry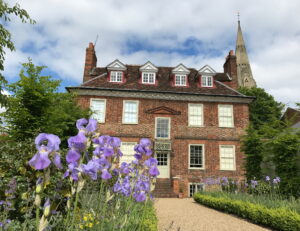 Watlington House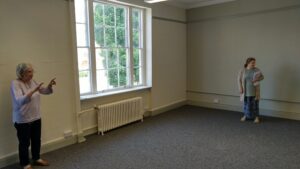 Help us to grow our library's tapestry in our new room
Your support can expand our library while keeping our staff and volunteers homed in the beautiful Watlington House. However, to sustain and grow our family at The Mills Archive, we must face the relentlessly increasing cost of space and time.
Time to catalogue and digitise our growing collection. Space to receive incoming records in our archive and offsite storage.
The tapestry is still being woven, meaning that our work will never cease. With millions of items, from around 90 countries, our supporters, volunteers and staff have empowered us to overcome vast distances and language barriers. Your help will ensure that we can continue to protect humanity's shared milling heritage and make it accessible in Reading and online.
To view pictures of her grandfather, Rex, Joanna Ågren was able to access our digitised catalogue from Sweden:
"I started browsing through the archive and there were many gems there. Some lovely photos. Especially the beautiful one of Rex with that lovely kind smile of his."
Even if our community and families have spread beyond the UK or cannot physically come to The Archive, help them to reconnect with their familial threads.
---
To go back to the appeal homepage and browse other ways you can help make our milling heritage accessible, click here.
Help keep a roof over our milling heritage. Your support will make the work of these milling pioneers available for everyone in our digital archive.
Alternatively, you can find information about donating by cheque or bank transfer by clicking here.