We are delighted to announce that the Swire Charitable Trust has made a substantial grant of £23,289 to the Mills Archive Trust, specifically to help us preserve and promote our millwrighting records, such as those contained in the Vincent Pargeter Collection. We have hundreds of important drawings and texts by millwrights that are just waiting to be catalogued and digitised, so that people all over the world can view them. The grant from the Swire Trust is enabling us to employ an intern, and engage a small team of volunteers, to work through these records, and to share some of the fascinating stories contained within them.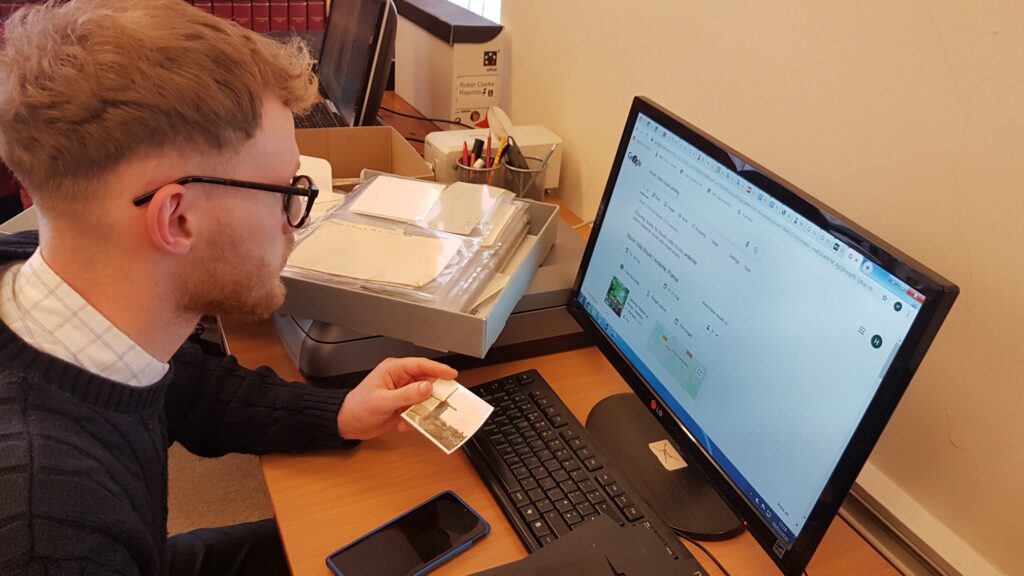 One of our former volunteers, Hayden Francis-Legg, is to take on the millwrighting internship, which is excellent news. He will start on 27th September, after completing his MA in History at Reading University. Hayden knows the Mills Archive well, having volunteered for us for the past two years whilst a student, and he's delighted to be returning as an intern. He says, "I am really excited to learn more about millwrighting and its history. As a rural historian, traditional craft skills are so important to our society and our heritage; without them we wouldn't be here today, so I feel incredibly lucky to be able to explore one of them in such detail. I'm also excited about how I can create engagement through teaching people about the traditional craft of millwrighting." Hayden is hoping that the internship will help him with his career goal of generating public engagement with heritage.
The skill of millwrighting, the craft of building and repairing traditional wind- and watermills, involves an array of different technical skills including engineering, architecture, stone masonry, carpentry and building. But the skill is in danger of being lost; there are only 12 professional millwrights working in the UK today. Millwrighting was added to the Heritage Craft Association's "red list" of endangered crafts in 2019. Committed to safeguarding the centuries-old skills that underpin the UK's heritage sector, the Swire Charitable Trust welcomed the opportunity to help protect the skill of millwrighting, by preserving and making accessible the important records held in our collections.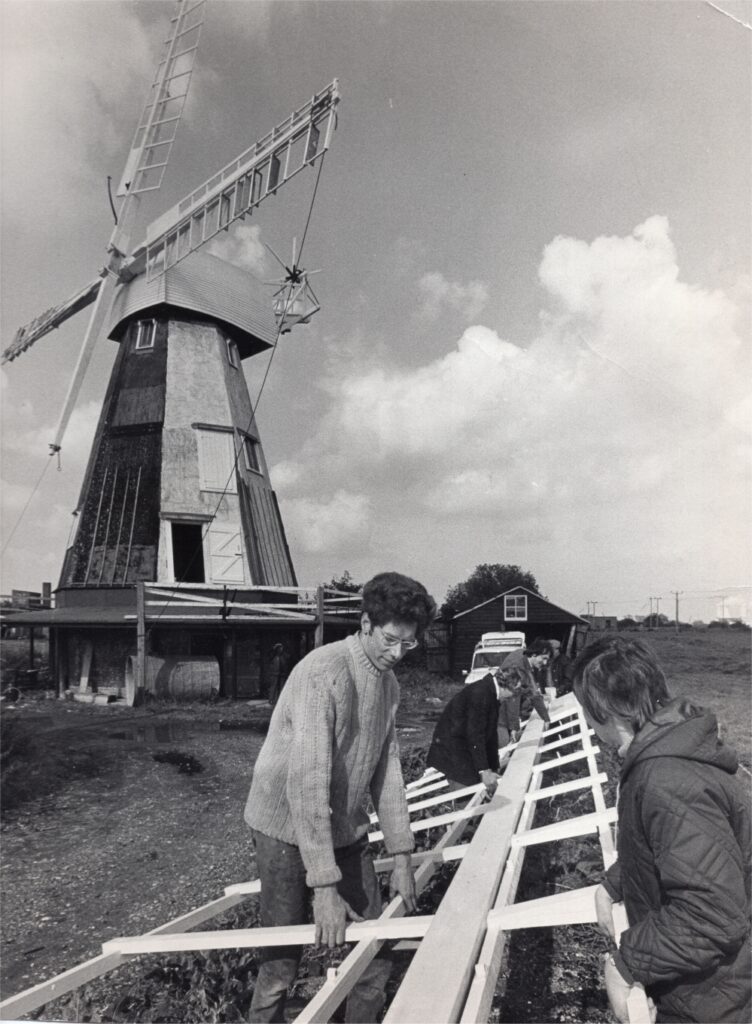 Vincent Pargeter is considered the UK's top millwright. His collection, which comprises 27 boxes of material, including 18 rolls of large drawings, has not yet been touched, so there is lots of work to do. The Derek Ogden (41 boxes of files and 805 drawings!), Chris Wallis and Armfield collections are also awaiting cataloguing and digitisation, as are many smaller collections, such as those of Jon Sass and David Nicholls. Some of our most important records are found amongst these smaller collections, such the day-books of millwrights that explain exactly what was happening in a mill at a particular time.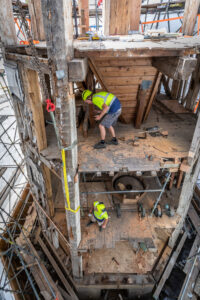 Access to this material is vital to enable today's millwrights to restore mills authentically. Our records provide the essential details and context needed when a specific mill is under repair, saving the modern millwright time, effort and money in their already challenging role. As engineer Geoff Wallis put it, "Fundamental to good conservation practice is the ability to research the history of the mill before work starts".
We would like to thank Swire for their very generous contribution to our efforts to preserve these precious millwrighting records. We hope to be able to share with you some fascinating millwrighting stories over the coming months, as a result of the work enabled by the Swire Charitable Trust.