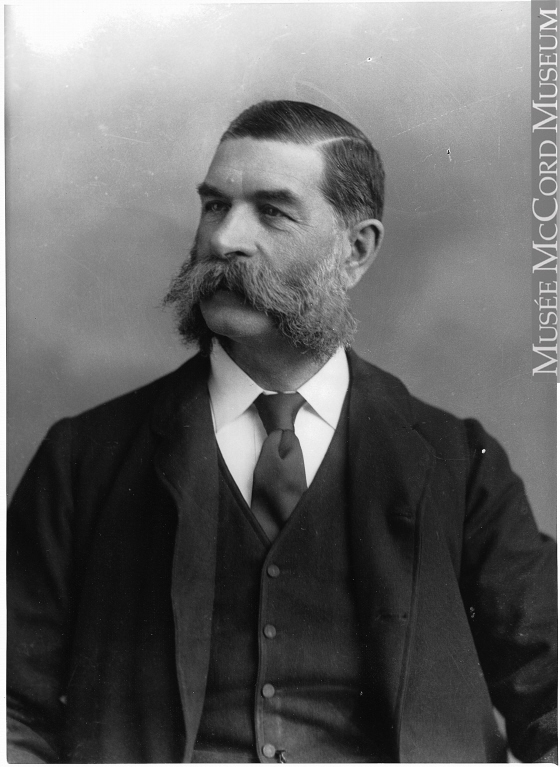 Birth: 15 February 1835 in Montreal, Canada.
Death: 12 January 1900 in Montreal, Canada.
Education: Attended the High School of Montreal. Acted as apprentice to his uncle, William Watson, who was Montreal's flour inspector.
Occupation: Miller; Businessman.
Notable Accomplishments: In 1860 he joined his brothers, Alexander and John, in running the family milling company, at the time called A. W. Ogilvie and Company, based in Montreal. After a visit to Hungary in 1868, roller machinery was installed into the Ogilvie mills. He became head of the Montreal office when Alexander retired to pursue a career in politics. The Ogilvie Milling Company expanded westward, to Ontario, whilst also expanding its products supplying grain and elevators. In 1894, The Canadian Miller described 'the output of the various mills under Mr. Ogilvie's control' as 'being the greatest controlled by any one man on this continent'.
Other Acts: Joined the Montreal Cavalry in 1857 and fought against the Fenian Raids. For his service he was awarded the Service Medal by the Department of Militia and Defence. During his life he was elected President of the Canadian Manufacturers' Association whilst also being President of the Montreal Board of Trade and Montreal Coin Exchange. Took part in the campaign to have his brother, Alexander, appointed to the Senate in 1881.
Attributes: 'Mr. Ogilvie is quick to see an end, he looks ahead, taking a long view of things, and, having seen the end, he then acts'; 'Mr Ogilvie's active and successful business career shows that he has never failed to seize the opportunities as they have presented themselves to him, and with shrewd and masterly grip he has held on to and developed them.' (The Canadian Miller, Jan 1892, p.3)
Personal Life: Married Helen Johnston on 15 June 1871. Together they had six children: Albert Edward; William Watson; Effie Donald; Cora Stewart; Gavin Lang; and Alice Helen. Both Effie and Cora died during infancy.
Find Out More: Levine, Allan, 'William Watson Ogilvie' in Dictionary of Canadian Biography Volume 12 (ed.) Francess G. Halpenny (Toronto, 1990), pp.800-801.
*Image of Mr. Ogilvie, II-87527 from McCord Museum used under Creative Commons License*