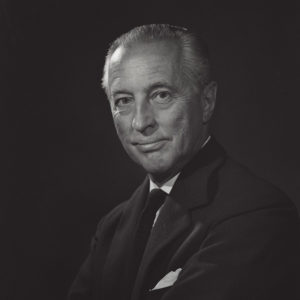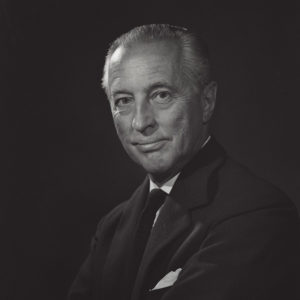 Notable Accomplishments: Worked for his father's Canadian company, George Weston Limited. In 1922 he launched Weston's, English Quality Biscuits and became president of the company after his father died in 1924. He expanded the business into Britain during the Great Depression in the 1930s first buying Mitchell & Muil Ltd. of Aberdeen, Scotland in 1934. In 1935 he founded Allied Bakeries Limited, which changed its name to Associated British Foods in 1960.
Other Actions: Member of Parliament for Macclesfield, 1939-1945. During the Second World War he donated generous amounts to the spitfire fund and tank appeal as well as setting up canteens in London for the bombed civilians and donating radios for bored Canadian troops. Established the Garfield Weston Foundation in 1958, which still exists today and gives grants to numerous different causes.
Personal Life: Married Reta Lila Howard and together they had 9 children including Garry and Galen Weston who both took over aspects of the business.
Find Out More: Davies, Charles, Bread Men: How the Westons Built and International Empire (Toronto, 1987).
*Image from https://garfieldweston.org *