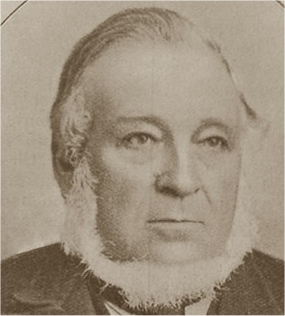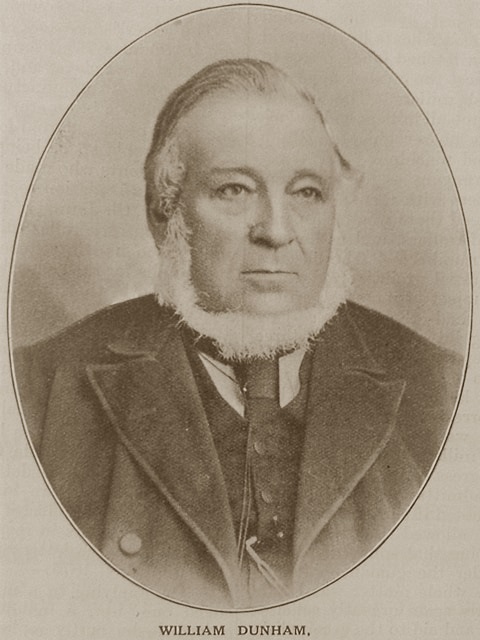 Birth: 20th January 1829, Guilden Morden, Cambridgeshire.
Death: 6th December 1894 in Leytonstone, Essex.
Occupation: Mill Furnisher; Publisher
Notable Accomplishments: Entered into a mill-furnishing business with his uncle, Henry Clarke, c.1860, where they produced millstone balances. In 1875 he founded the journal, The Miller, due to 'the absence in this country of a 'class' journal, exclusively devoted to millers'. He was responsible for moving the offices for the publication to 24 Mark Lane in 1882 and maintained an important role with the journal until 1891, when he retired.
Other Acts: Travelled throughout the world during his early years and worked in South Africa, Mauritius and Australia, where his eldest two children were born.
Attributes:'Dunham provided a journal of a style that suited the individualism of most millers, and at the same time he furthered the aims of the National Association. He continually presented new perspectives to the whole industry and he fostered both investigation and argument.' (Jones, p.20)
Personal Life: Married Georgina E. and had at least 6 children, some of whom died in infancy: Georgiana, born 1856; William, born 1858; Aina M, born 1860; Henry G. W., born 1867; Louisa W., born 1870 and Thomas Clarke, born 1876.
Find Out More: Jones, Glyn, The Millers: A story of technological endeavour and industrial success, 1870-2001(Lancaster, 2001), pp.18-21.