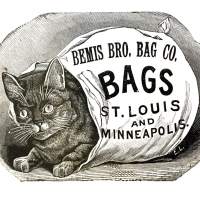 Meet Biddy who worked for Bemis Bags for 79 years.
Introduced as a company trademark in the 1880s for Bemis Bags, images of similar cats in bags were used in company products and advertising up until the 1960s. This is the original cat: her name is Biddy and she was a common sight at the St Louis Bemis Bag company factory as the champion mouser.
The story goes that she was bought into the factory by her owner, Miss Annie Fyfe, who was the forelady of the cotton department in 1882. One day Biddy was exploring an empty bag on the shop floor, and when she emerged she struck her famous pose. She just so happened to be observed by noneother than the company's founder, Judson Moss Bemis, who was hit by a flash of inspiration: and thus the trademark was born. Biddy first appeared on an advertisement for the company in the May 30th, 1884 issue of the Northwestern Miller, and would continue to grace its pages for years to come. The design changed over the years with Biddy getting older and the bags changing with new designs – and when Biddy died, another cat took over her modelling role, and another one after that. If you look through the copies of Northwestern Miller that we have at the Archive, you can see the progression of Bemis Bag cats through the ages.
Bemis Bags was founded in 1858 and produced machine sewn cotton and burlap bags. To begin with millers were rather suspicious of this new method of machine stitching, expecting it to be weaker than traditional hand sewing. In response, Judson Bemis guaranteed every bag against rips – an action which paid off as the company became very successful. Bemis Company, Inc still exists in its modern form today, producing flexible packaging for food and pharmaceuticals. Unfortunately they no longer use cats in bags in their advertising, but the recognisable trademark – which for 79 years stood as a symbol of quality workmanship – will go down in history in the pages of the Northwestern Miller. Not bad going for a mouser from 1882!
Gem from the Northwestern Miller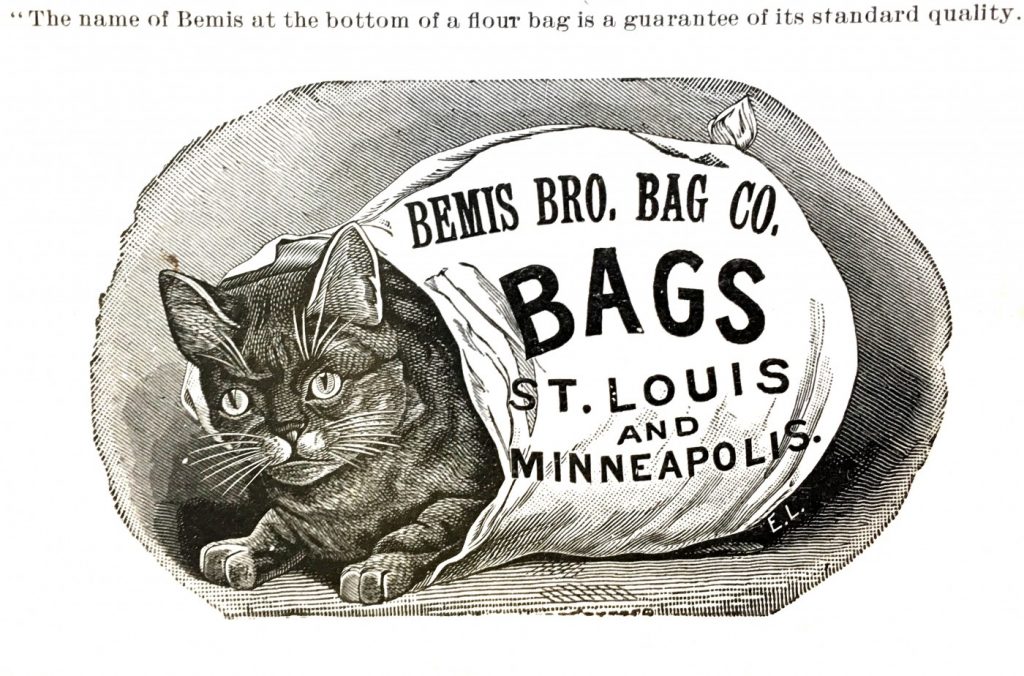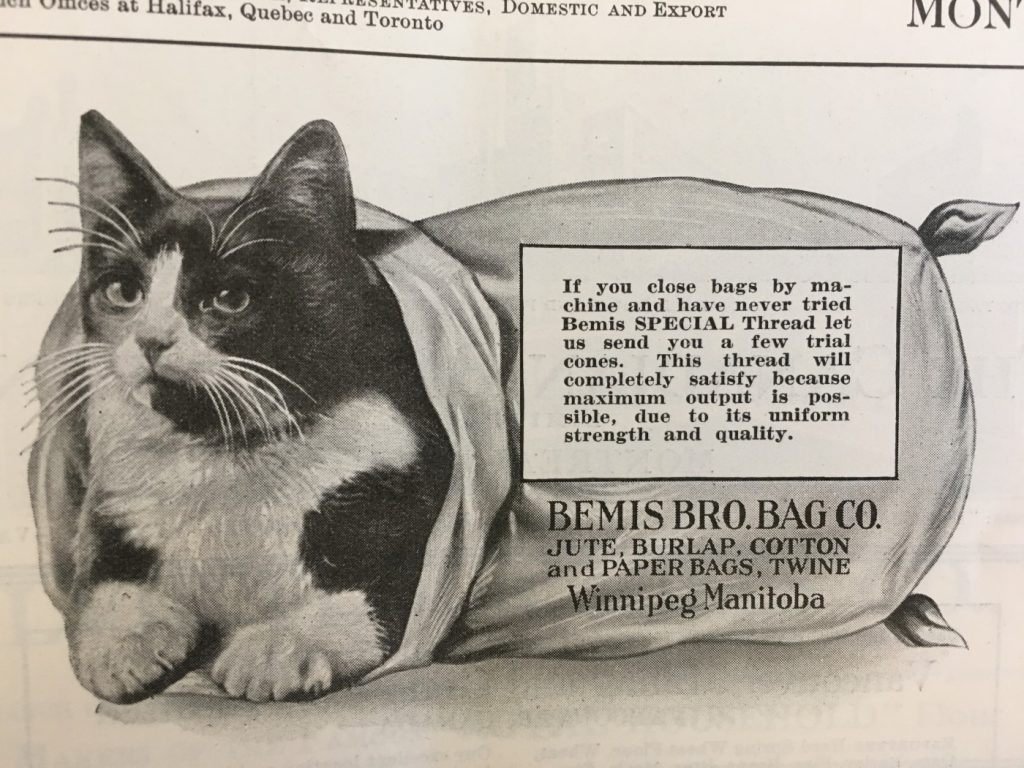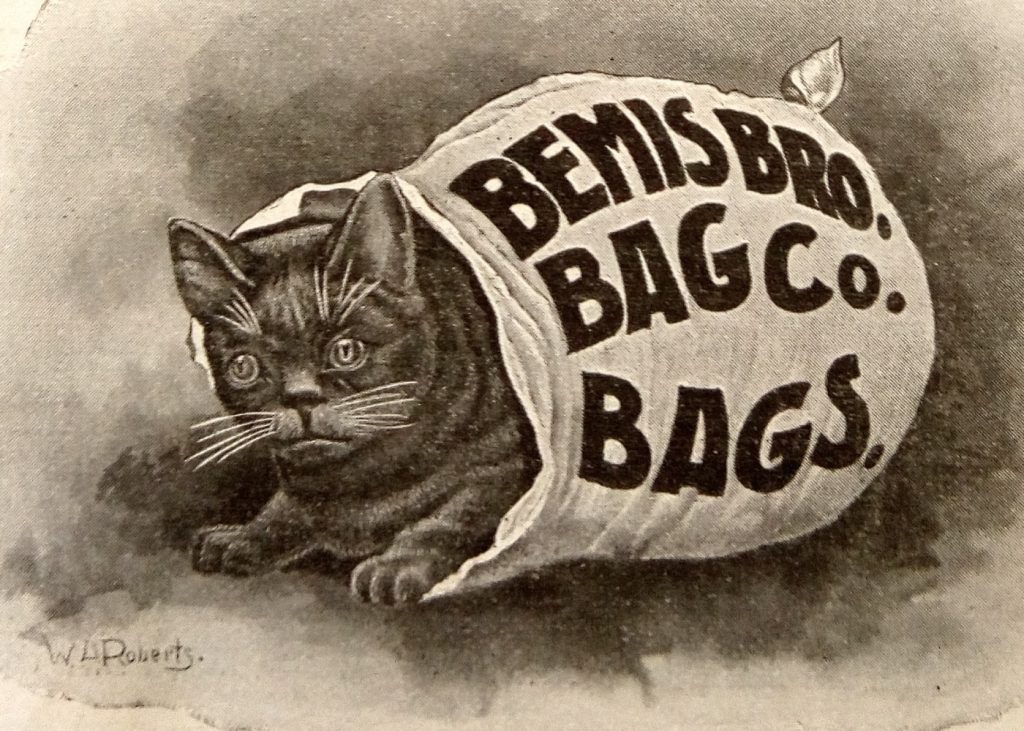 Related links
Further Reading: Biddy appeared in advertisements in the Northwestern Miller for over almost 80 years. You can find out more about our unique collection of this publication here.
Mill Cats: See more cats from our collection here.