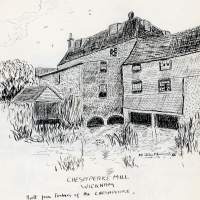 An American frigate lost and found.
This sketch of Chesapeake Mill is by John Munnings, the nephew of Sir Alfred Munnings, the controversial President of the Royal Academy who was famous for his paintings of horses. However, as these sketches show it was not just Sir Alfred with an artist's eye. John was born the son of a miller and grew up at Mendham Mill in Harleston, Norfolk, where Sir Alfred also spent part of his life.
John Munning's sketch of Chesapeake Mill, with his annotations about the mill's historic importance, is a fine example of the unique histories that often lie beneath the surface of mills. Chesapeake Mill has a very unusual back story: it takes its name from a United States Navy frigate, the USS Chesapeake, which was captured by the crew of HMS Shannon during the War of 1812, following a naval battle that took less than quarter of an hour. The ship was taken on by the Royal Navy, and in service for a further 7 years. Once decommissioned, the ship's timbers were taken to the village of Wickham in Hampshire, and used to build the mill which was constructed on the banks of the River Meon in 1820. It was a working corn mill until finishing commercial production in 1976, and is now a vintage homeware store and cafe. Munnings mentions that marks caused by HMS Shannon's grapeshot can still be seen in the timber of the building to this day.
Munnings explored the country sketching watermills, with the intention of publishing a book of his sketches. The majority of his sketches were done towards the end of his life, and unfornately he died before his project reached completion. Despite this, we are fortunate to hold copies of his original sketchbooks, containing 143 drawings and written annotations and anecdotes, which beautifully capture his passion for drawing, and demonstrate his love and enthusiasm for the mills and milling families of the country.
Gem from the John Munnings Collection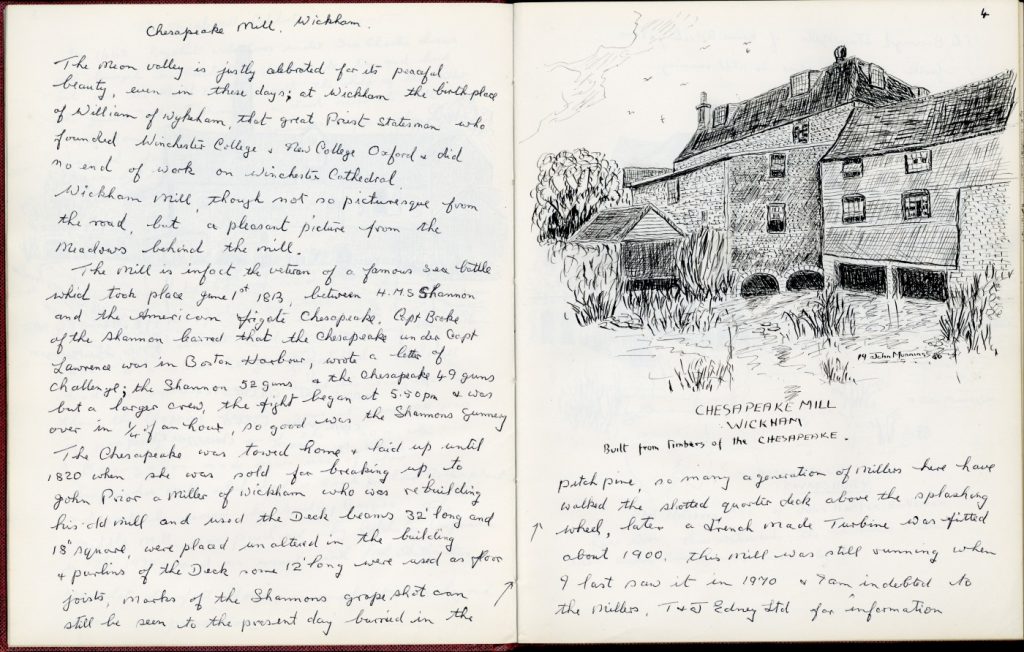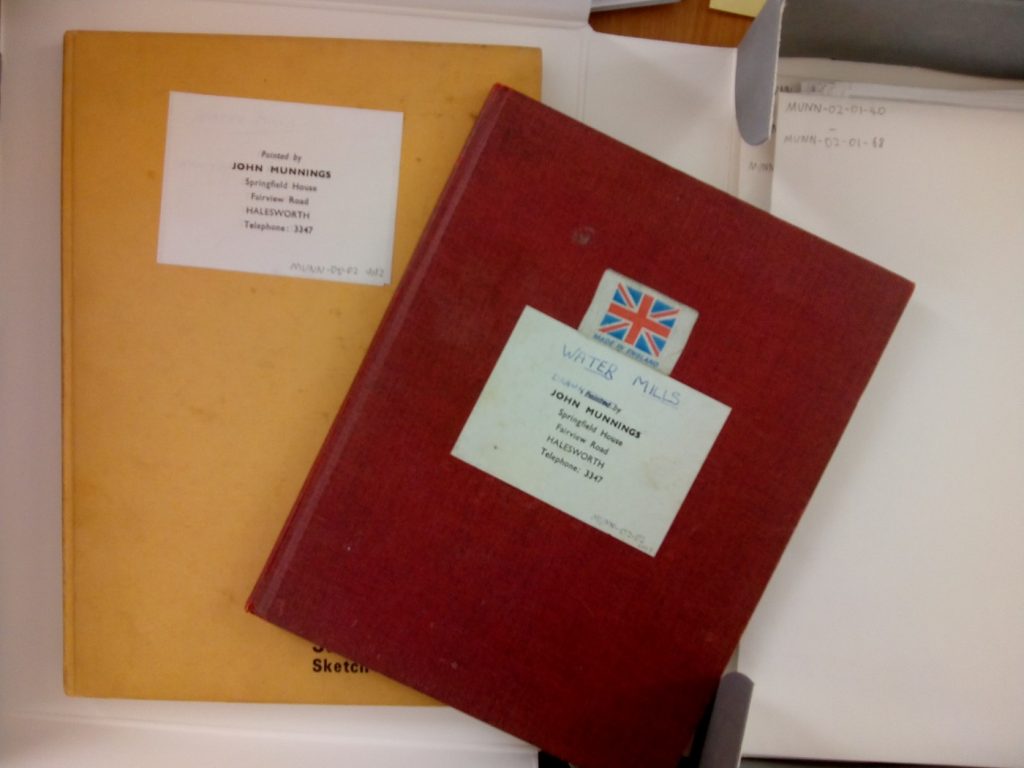 Related links
Further Reading: Mills have inspired artists for hundreds of years. Whether in sketches, prints or watercolours you can learn all about the artistic soul of milling here.
Munnings Collection: Thanks to the work of Laura, one of our invaluable volunteers, you can view each one of these beautiful sketches in our catalogue.