Today is the last day of #VolunteersWeek, and the Mills Archive would like to say another huge thank you to our volunteers – it's your passion, expertise and hours of dedication that allow the Mills Archive to continue to flourish and work towards our mission of preserving records of milling heritage and making them available to the public worldwide. Meet Kolja, who's been volunteering at the Mills Archive for a year…
Kolja studied Archaeology at university before putting his interest in history and heritage on the backburner to enter into an adrenaline-fuelled career in an investment company. His life took a rapid turnaround, however, when he was diagnosed with M.E. – a condition that gave Kolja no choice but to leave his job, and make some radical adjustments to his life and career path.
"There's nothing like being ill to make you re-evaluate your priorities and reconsider your options," Kolja explains. "It made me realise how important it is to spend your time doing something you love and are interested in."
This revolution lead Kolja to the Mills Archive, where he has found a true passion in the work he's been involved in.
"I've always enjoyed history, but I love the practical element of working in an archive. Actually being able to hold real pieces of history in your hands is amazing, and I especially like following little snippets of information down rabbit holes to discover a whole new side to a project. There's such a variety of tasks to do here that you never get bored, and it's a fantastic feeling of achievement when you complete a project."
Kolja believes that an important role of archiving is turning something unknown – anonymous documents, forgotten photos – into something of importance to the people of the 21st century: to help the people of the past come to life, preserving the significance of previous generations' lifestyles in a way that can be of use in contemporary society.
For Kolja, volunteering has been a key aspect of his journey to better health.
"I needed something to fill my time, keep me busy and make me pro-active – to give me a reason for getting out of bed in the morning. But it needed to be something enjoyable: I wanted to be motivated by passion rather than money," he says. "Volunteering has filled that hole for me, and everyone at the Mills Archive is lovely – it's such a relaxed, friendly environment. There's no pressure or deadlines when you're volunteering, and I've got to meet fascinating people, each with their own life stories, but who share my curiosity."
Volunteering has given Kolja the ability to reclaim control of his life; he no longer feels dictated by his illness. It's given him hope for the future: a future that involves more learning and volunteering opportunities.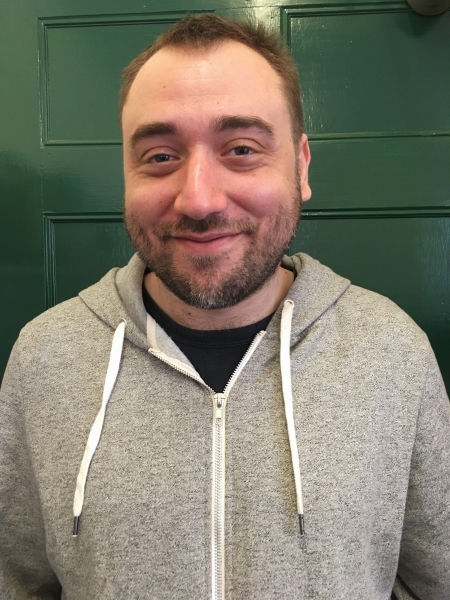 "I'm considering doing a degree in archiving at some point – but for now I'm enjoying having a new-found purpose in life – one that I want to get up and do every day."