As you know, the Great British Mill Race launched at the SPAB National Mills Weekend 2016 and continues over the summer. Read on to discover the winner of the prize for judges favourite mill image submitted over National Mills Weekend…
Since the Great British Mill Race launched in May 2016 – all of us here at MAT have enjoyed looking through your entries.
Now you too can see all of the wonderful pictures submitted so far in our Flickr gallery.
The Great British Mill Race is a chance for you to share with us your pictures of mills and information about mills from all over the UK. Help us save a record of our milling heritage before it is lost forever.
Want to take part? Great – just follow these steps:
The Great British Mill Race: Quick Start Guide
1. Visit: www.gbmillrace.org from your desktop computer or smartphone
2. Find your mill.
3. Snap away: send us your pictures and mill information updates. 
4. You're a Great British Mill Racer!  Keep up to date with new entries, pictures & prizes by following #gbmillrace
Talking of prizes… we're delighted to announce our first winners are parent and child team Sara and Oscar Jarman, for their photo of Bradwell Windmill, Milton Keynes (below).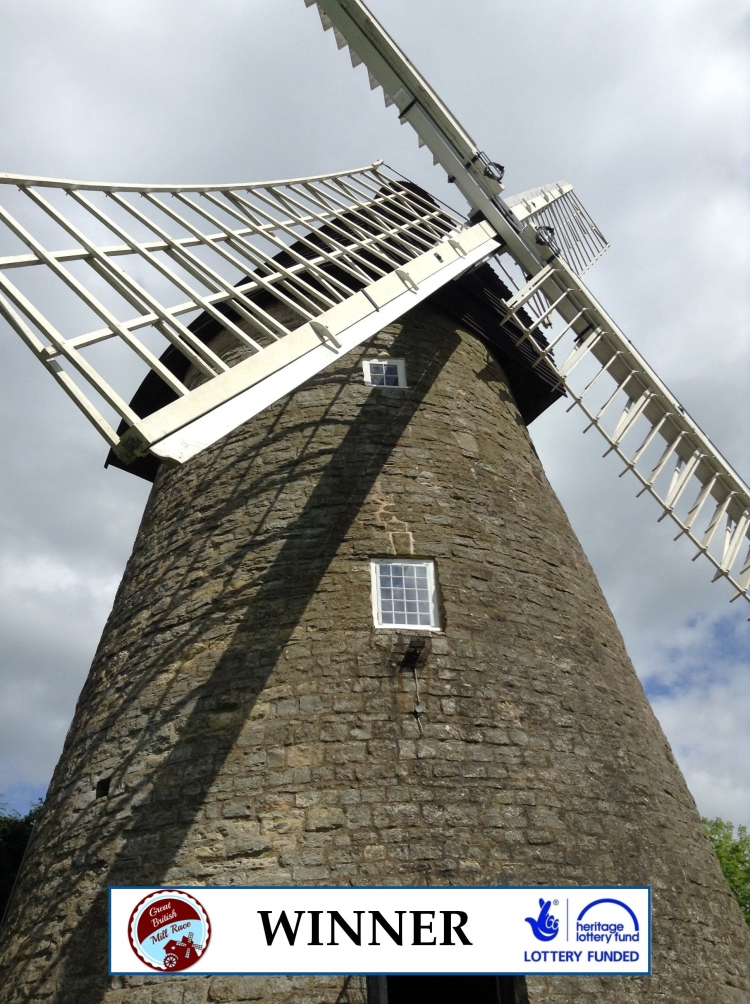 This prize was awarded for the judges' favourite image of a mill submitted over National Mills Weekend 2016.
We were delighted to award this prize to parent and child team Sara and Oscar. We were especially pleased to have coincidentally chosen Oscar's 7th birthday to let Sara and Oscar know! Oscar is a real mill fan, with his mum Sara often taking him to visit mills. It's wonderful to be able to support and reward Oscar as a young mill enthusiast, with the prize of a voucher to spend in our bookshop.
BUT WAIT – YOU COULD WIN A PRIZE TOO!
That's right! The Great British Mill Race is running until National Mills Weekend 2017 and we are looking forward to receiving your entries this summer (lets hope we get some good mill visiting weather!).
In the autumn, we will be awarding prizes in the following categories:
The best parent (or grandparent) & child team
Most mill entries updated by one individual
Most attractive mill picture
Entry for a mill furthest from MAT
SO WHAT ARE YOU WAITING FOR?
Thank you for all your entries so far. Please visit www.gbmillrace.org to take part and continue to spread the word about the #gbmillrace.