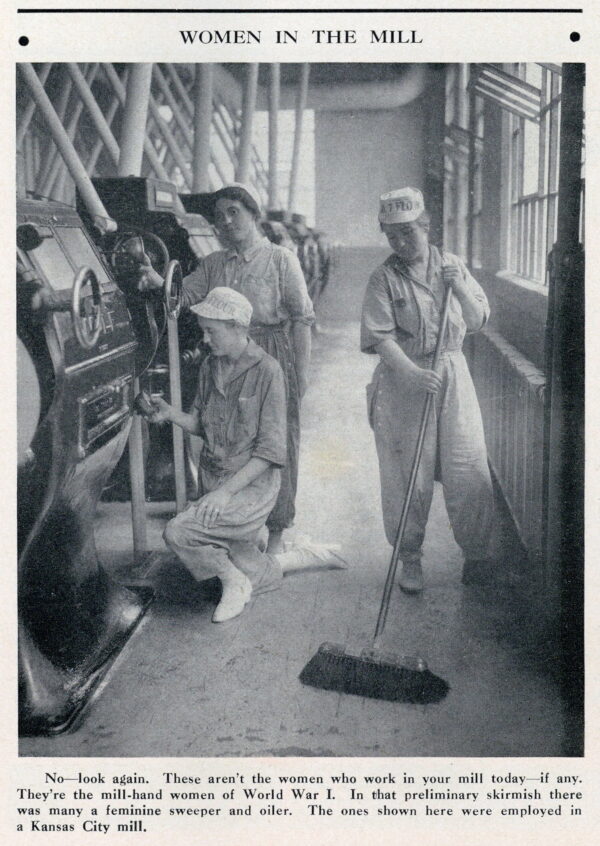 Elizabeth Bartram (Director) & Mildred Cookson (Founding Trustee)
Milling has a rich and immersive history. Women have always been involved in some aspect of milling, those roles and their level of involvement have reflected wider society's views on women, work and gender roles. The detail (or even existence) of records documenting their roles has been patchy, but even though this is the case, there is still much we can say.

There is substantial archaeological and documentary evidence that, during ancient times, milling using hand mills was usually associated with women (although it was not usually considered a high-status role) 'from ancient Mesopotamian texts, throughout the Bible to the 7th century laws of Æthelbert of Kent and to the writings of historians such as William Harrison… documentary and also ethnographic evidence indicates that grinding foodstuffs on a quern is generally considered to be the work of women, slaves and prisoners.' https://new.millsarchive.org/2016/09/06/from-quern-to-computer-the-history-of-flour-milling/4/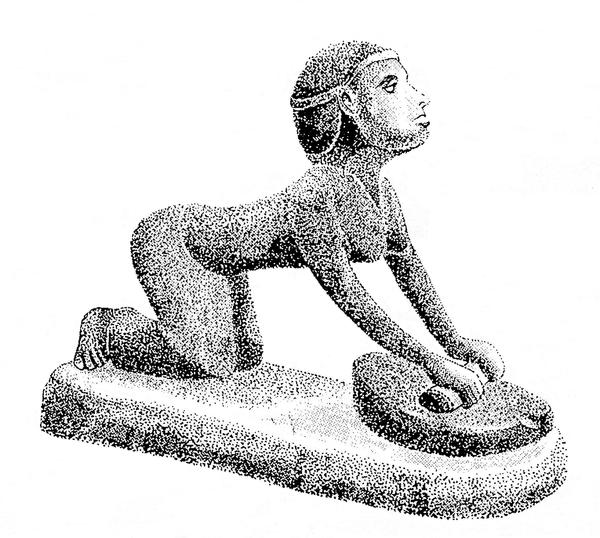 This involvement of women continued into medieval times, even as technology and society changed (e.g. the move from hand mills to watermills and windmills).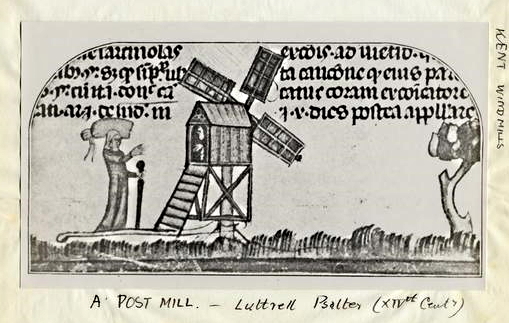 During the Industrial Revolution, as more jobs were taken from out of the home and into factories, women still formed part of the work force. As in many processes that have become industrialised, the contributions of women have not always been noticed. In recent centuries, women have helped to run a mill as part of the family, taking up the responsibility of miller when their father, husband or brother was unable to do so.

In the past 100 years, with the industrialisation of flour production in the West, women have been employed in a variety of related and essential roles, such as the home economic experts and nutritionists of the 1940s onwards, and the cereal chemists and marketers today.

Women's participation in the work force increased significantly during the First and Second World Wars, when factories were hit hard by dwindling numbers of men who went to fight in the war.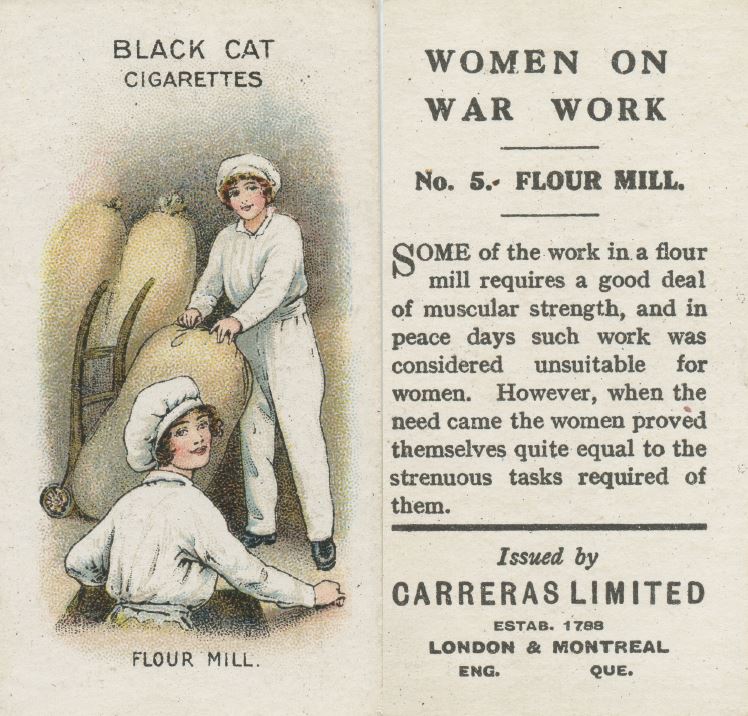 The photograph below was published during the Second World War, in the Northwestern Miller, a weekly US milling journal. The photograph itself was taken during the First World War.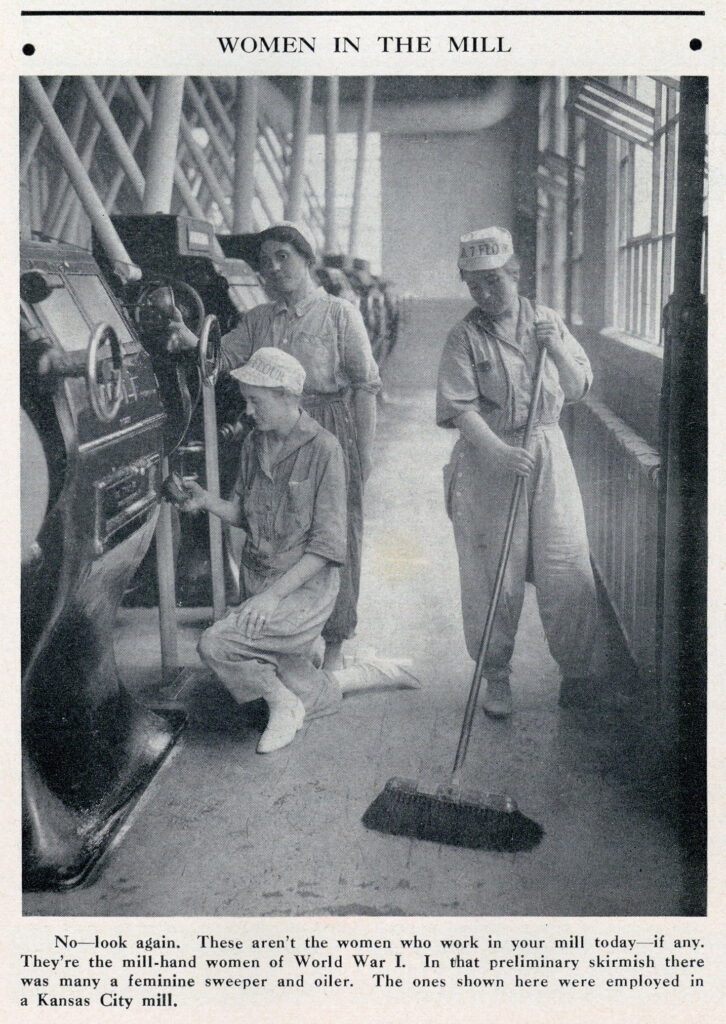 Note the caption, which suggests that there weren't that many women working in mills during WWII.

However, this seems at odds with the number of articles published in the same journal during the Second World War, which concerned making the workplace suitable for women, how to recruit women, and what their salaries should be.
This wartime work, combined with other social factors, helped to change perceptions of women's capabilities. They were widely thanked by the public, although some perceptions hadn't permanently changed at that stage – the end of the wars and the returning menfolk meant that many women had to relinquish their new positions.

As the World Wars ended, traditional windmills and watermills struggled to profit due to increasing competition with large-scale commercial milling, but both traditional and modern mills still benefitted from the involvement of women. There are examples of women – wives, widows, daughters – pursuing and continuing milling businesses.
Nowadays, women continue to perform vital functions, and there are a wide range of roles to be found within the milling industry today. There are women millers, although they remain uncommon. One of the founding trustees of the Mills Archive, Mildred Cookson, was a miller for more than 30 years. She has also amassed a large and internationally importance archival collection, with one of her specialisms being women in milling.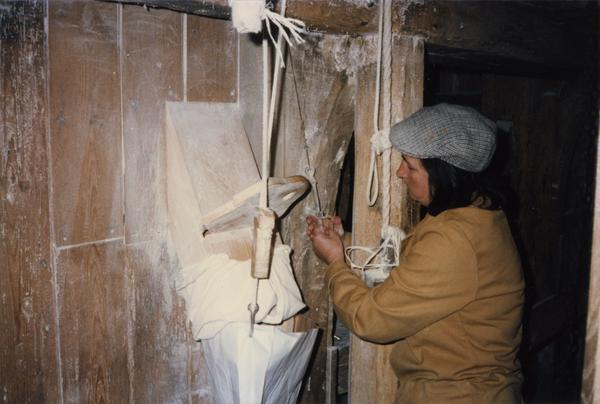 To find our more about milling's influential women, and how the industry has viewed women over the centuries, click the link below, which will take you to our website:
We have been working with the UK Flour Millers to shed some light on the roles played by women in the milling industry historically and today.

A new digital resource will be ready this month, which will include a timeline and digital articles.

We will continue to add to the resource and to our own web content – if you have any suggestions for people or themes we should include, do let us know.

Our work with the UK Flour Millers has benefitted from generous contributions from several volunteer researchers and an intern, Jake Banyard, whose Mills Archive role was funded by the Garfield Weston Foundation.

We will let you know when this online resource is finished.

In the meantime, we would like to thank the following people for their contributions so far:
Pru Barrett – who started writing biographies about key women

Jennie Butler – who provided in-depth research into individual women and their mill businesses, and donated photographic material to the Archive

Jane Freebody – for help with the timeline key dates

Susan Bartram - for writing about Margery Kempe, mill owner and mystic 

Peter Bourne at Union Windmill, Cranbrook – for providing an article on Mary Dobell of Union Windmill

Graham Hackney – for providing an article on Eliza Cockle at Great Mill, Haddenham

Jake Banyard – for writing the bulk of the articles on the history of women in milling, from ancient times and up until the Second World War. Jake's role was funded by the Garfield Weston Foundation.
---
mills
Mills Archive film

Mildred Cookson takes a brief look at the depictions of women in milling adverts in the Northwestern Miller journal. These two journals dated 22 January 1897 and 3 March 1909 show adverts for Washburn-Crosby Co., Minneapolis. These journals are in our library and can be viewed by appointment.